We love how you'd like to care for your goods so they won't end up in the garbage and eventually, the landfill. With good care, the lifetime of leather goods can be prolonged and even passed down to generations.

That's why we've created our very own leather care kit made from only natural, organic ingredients, without testing on animals.
Introducing our handcrafted leather balm: A conditioner, nourisher, protector. Not for use on PVC, "faux leather", "vegan leather", suede, nubuck.

Grab our leather care set for more savings (Leather Balm + Applicator Kit)
Limited pieces available and produced by batches only.
Product Information
Production

Handcrafted in Singapore
Note
Not tested on animals, Non-Toxic, Petroleum-Free.
Leather will darken upon application.
Ingredients
Original
Food-Grade Cocoa Butter, Organic Sweet Almond Oil, Unrefined Beeswax.

Lavender
Food-Grade Cocoa Butter, Organic Sweet Almond Oil, Unrefined Beeswax, Lavender Essential Oil.

Directions

Dust off any debris on leather surface with microfibre cloth.
(If mould is present, use a damp cloth and allow leather to air-dry before applying balm)


Lightly spread on leather balm with applicator sponge
Apply gently and evenly on leather surface beginning with small amounts.
Let it rest for 2-5 minutes.
If over-applied, wipe off any excess with microfibre cloth (if necessary)

Dimensions
Big Tub: 100ml (8cm diameter)
Small Tub: 50ml (5.5cm diameter)
What's Included

Individual Tubs
Leather Balm Only

Leather Care Set
Leather Balm + Applicator Kit (1pc microfibre cloth, 1 pc applicator sponge)

Applicator Kit
Applicator Kit Only
Regular price
Sale price
$22.00 USD
Unit price
per
Sale
Sold out
Share
View full details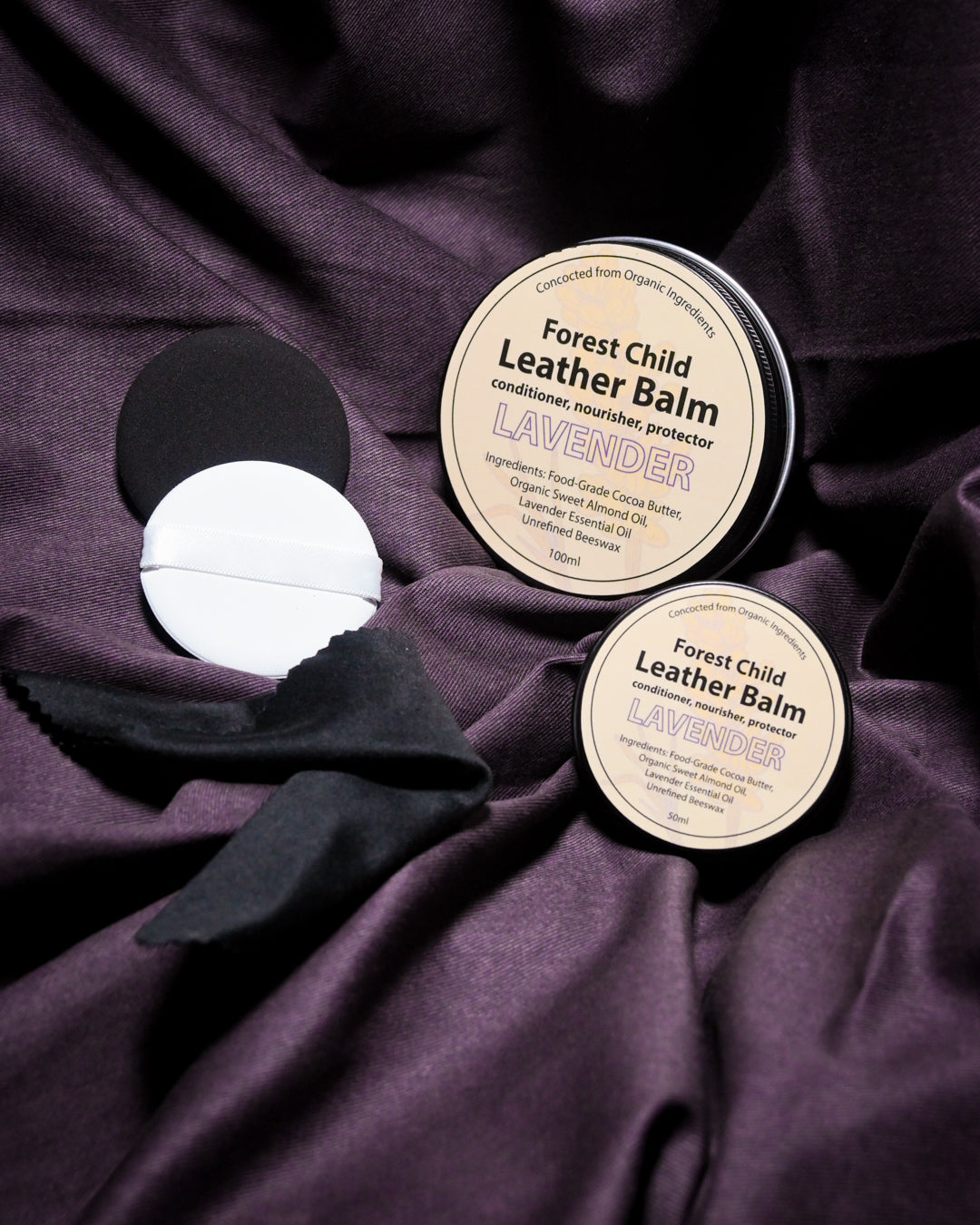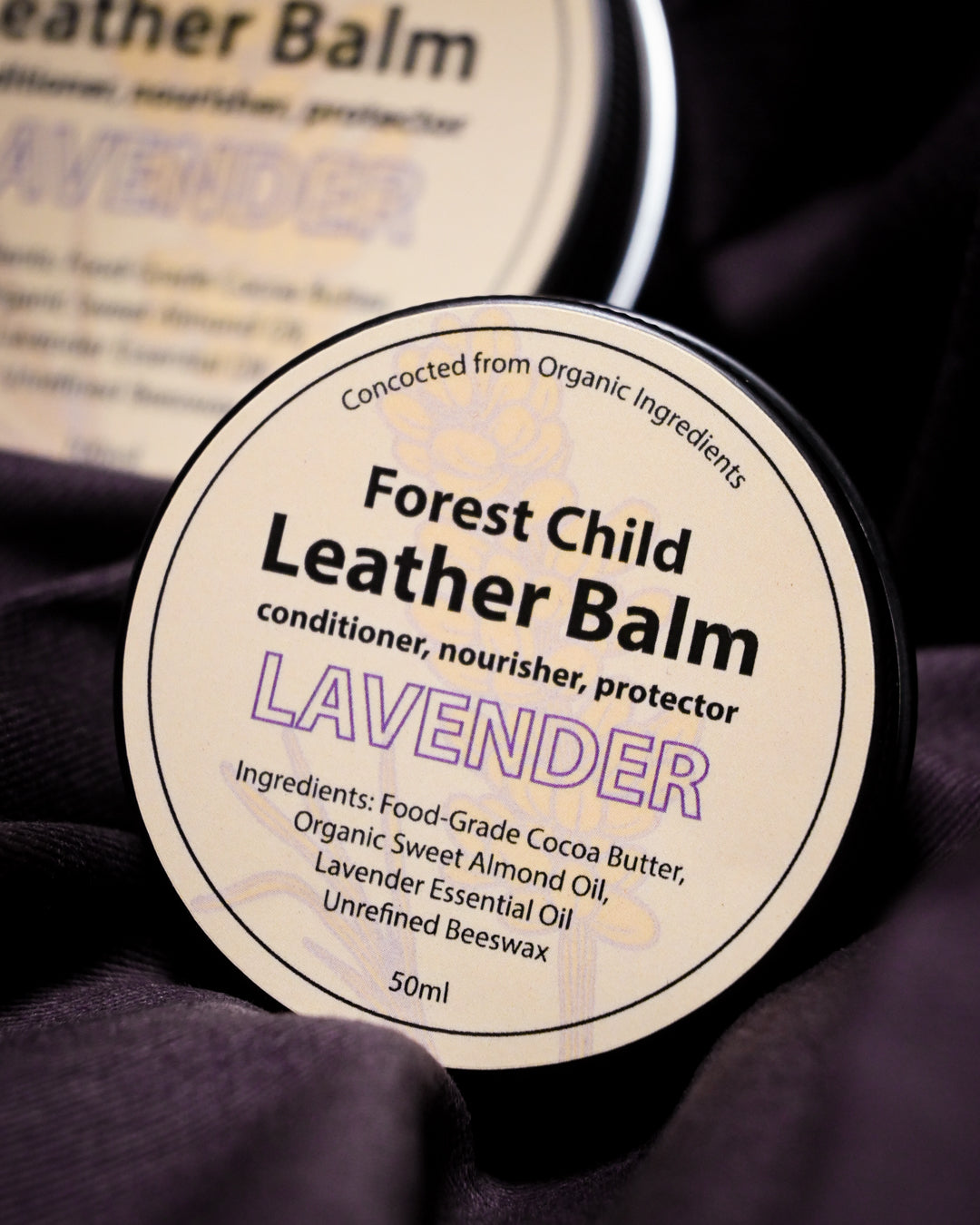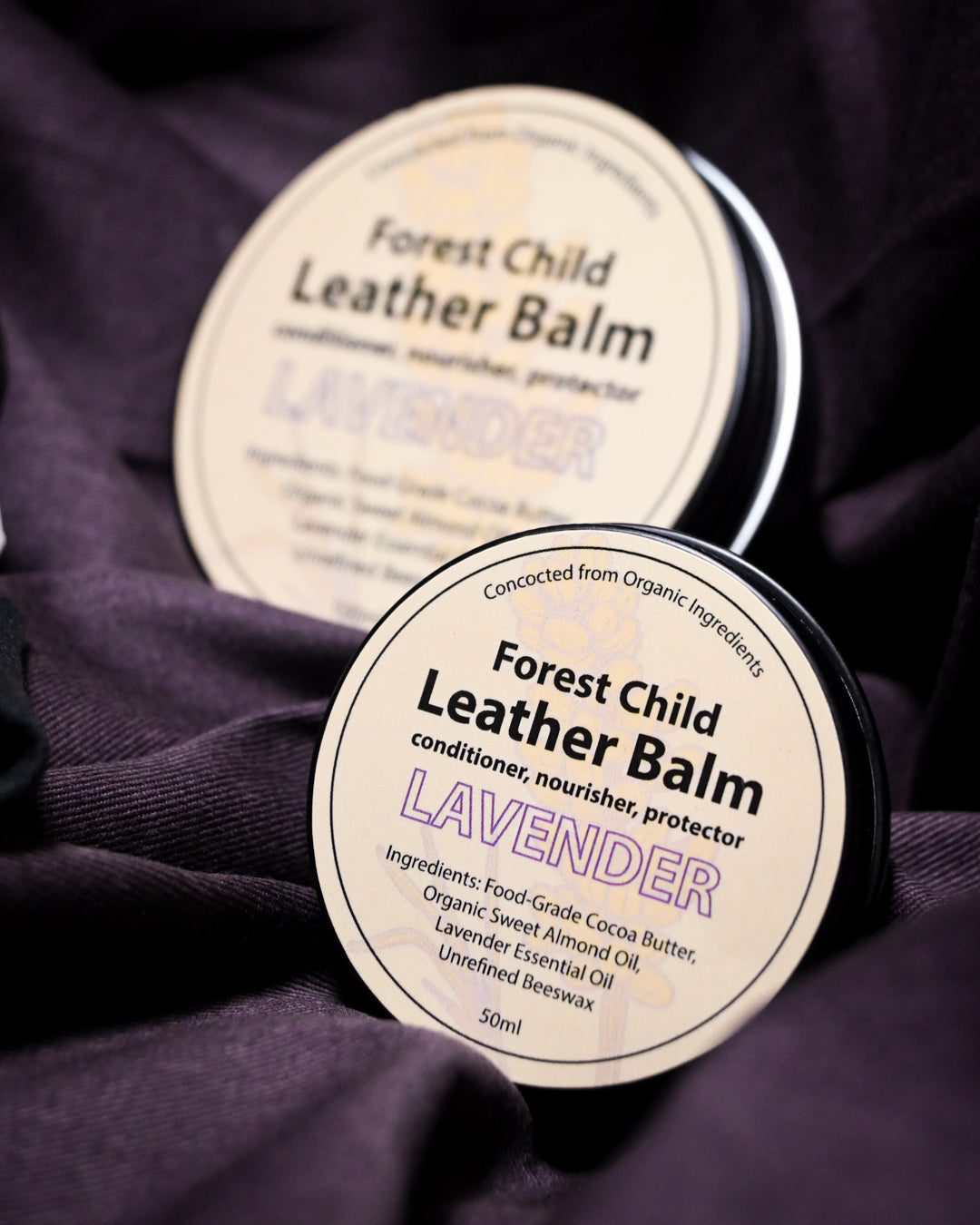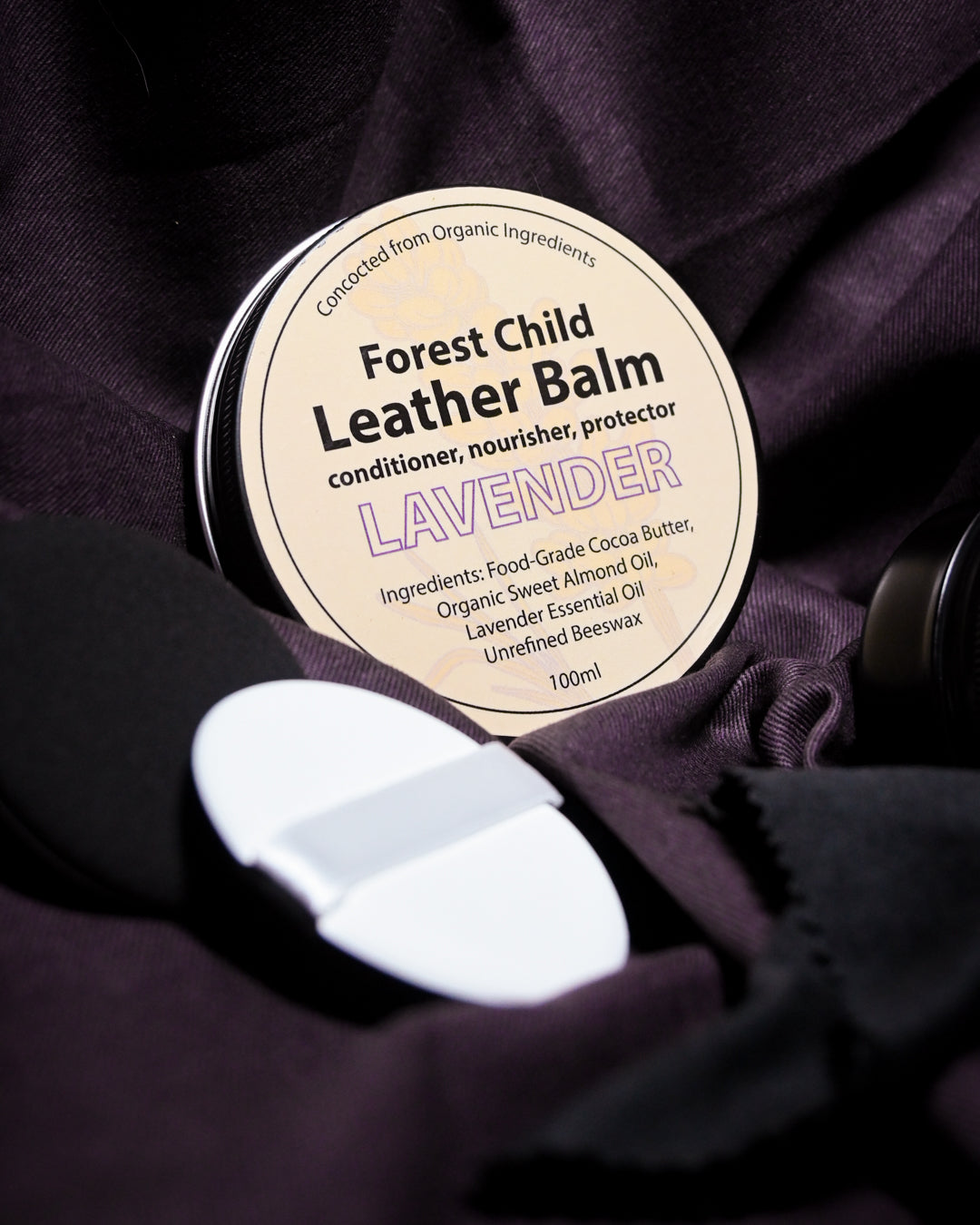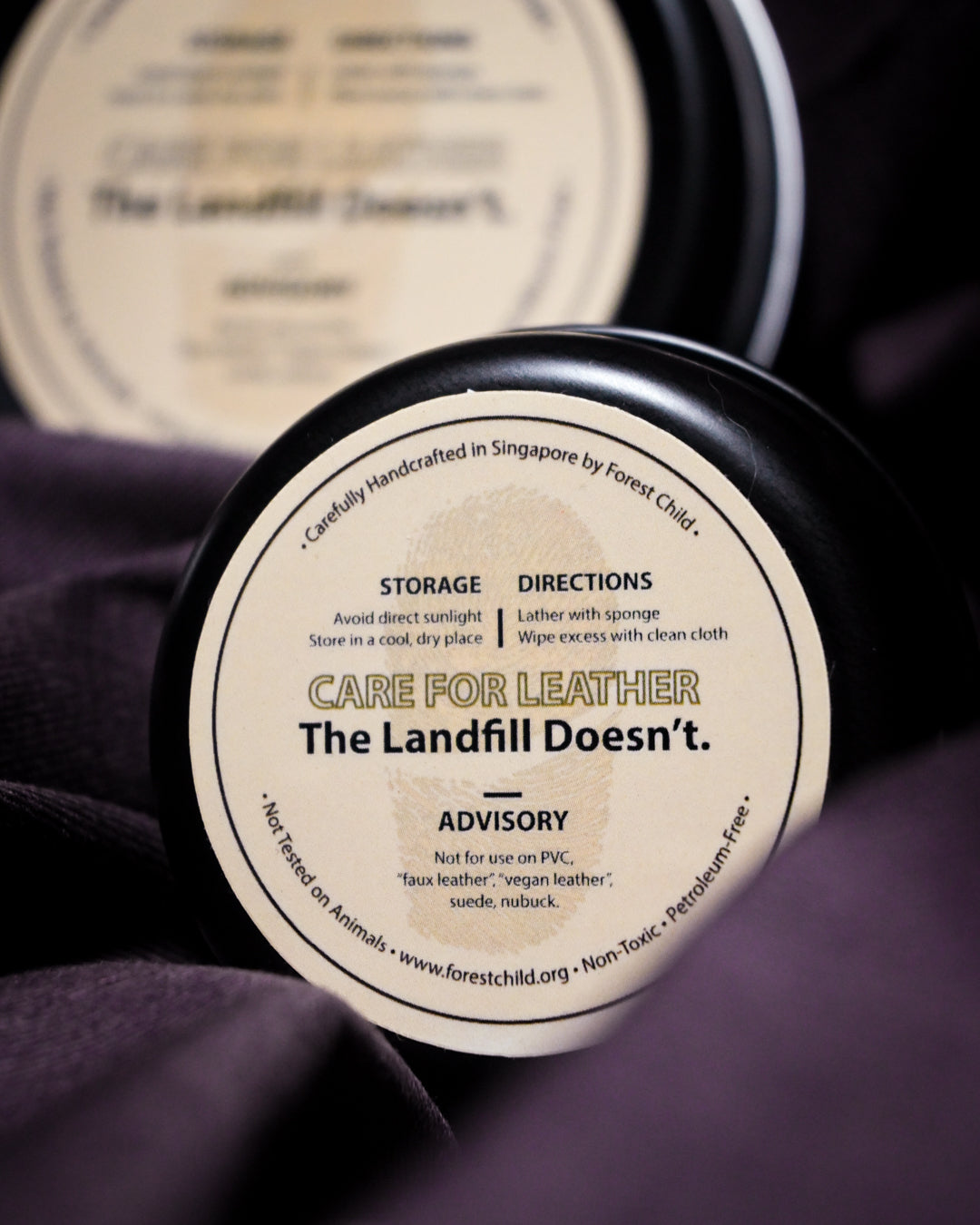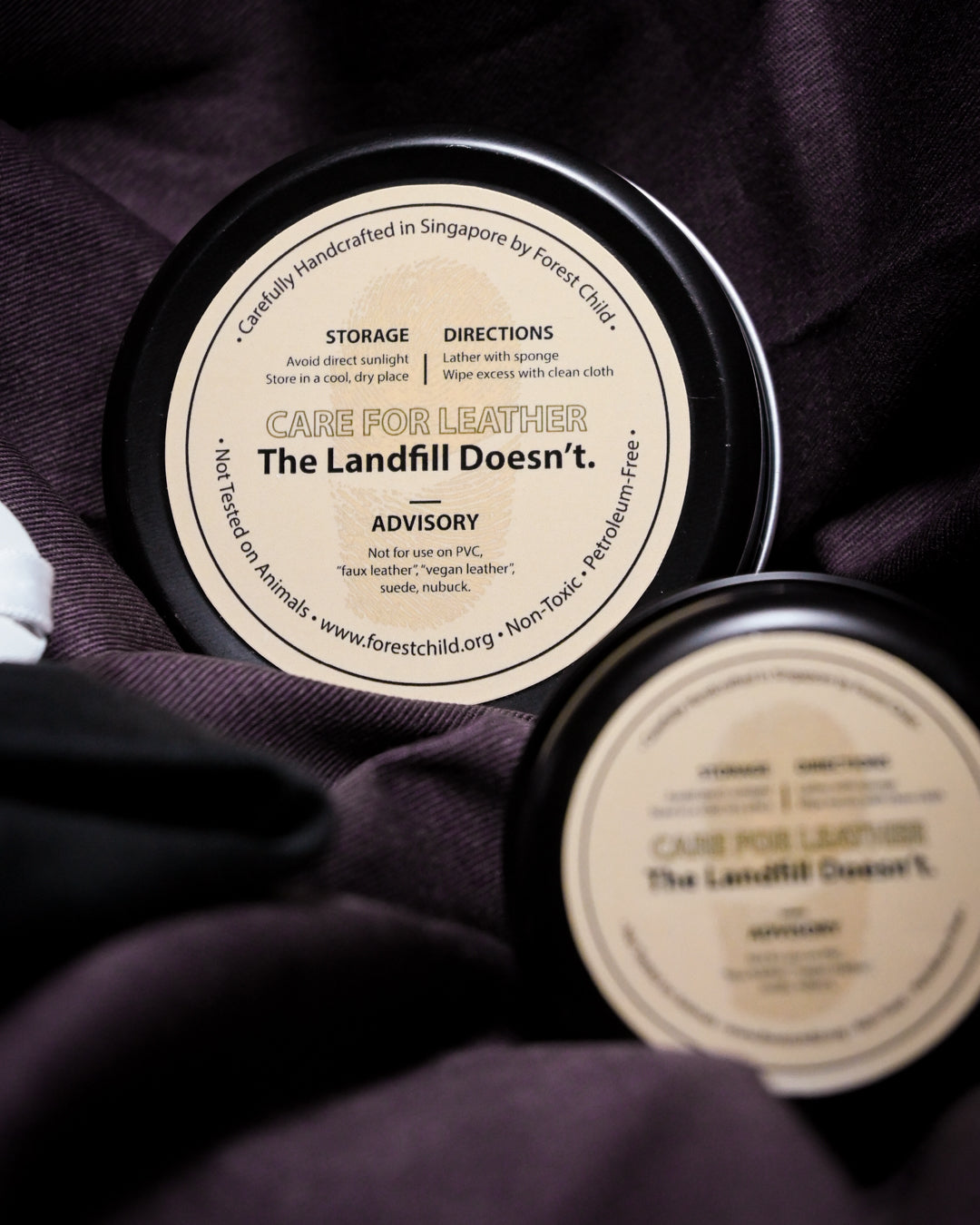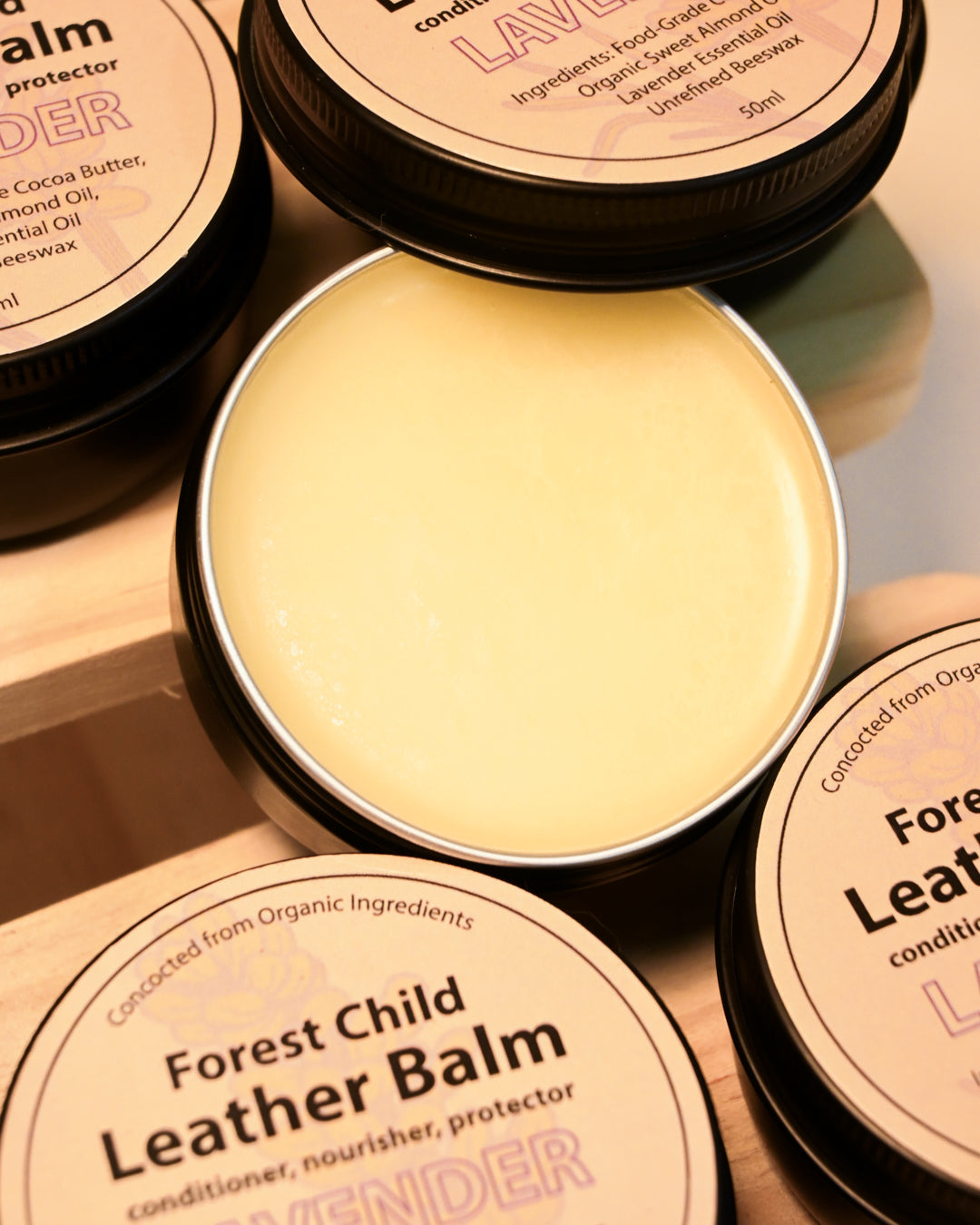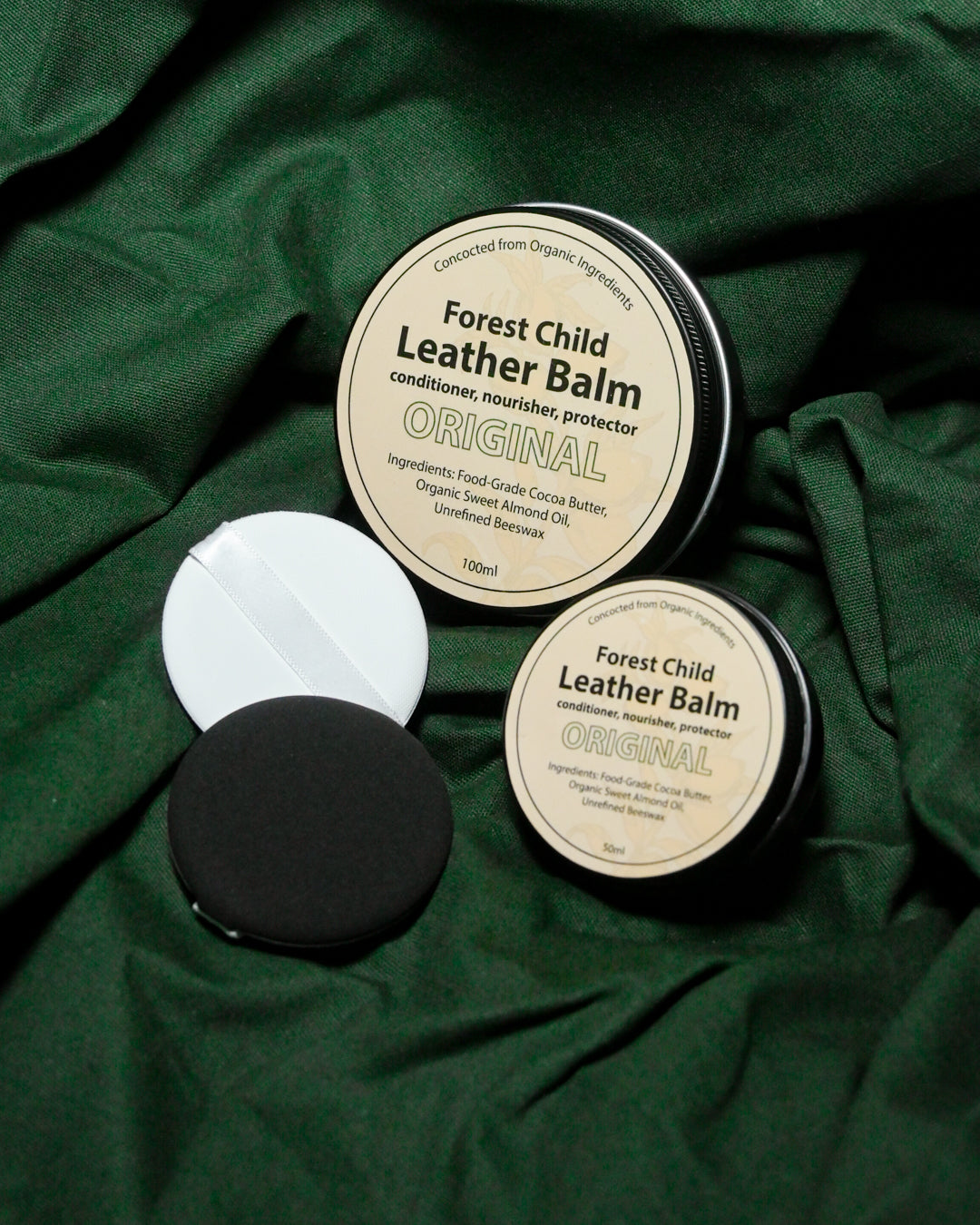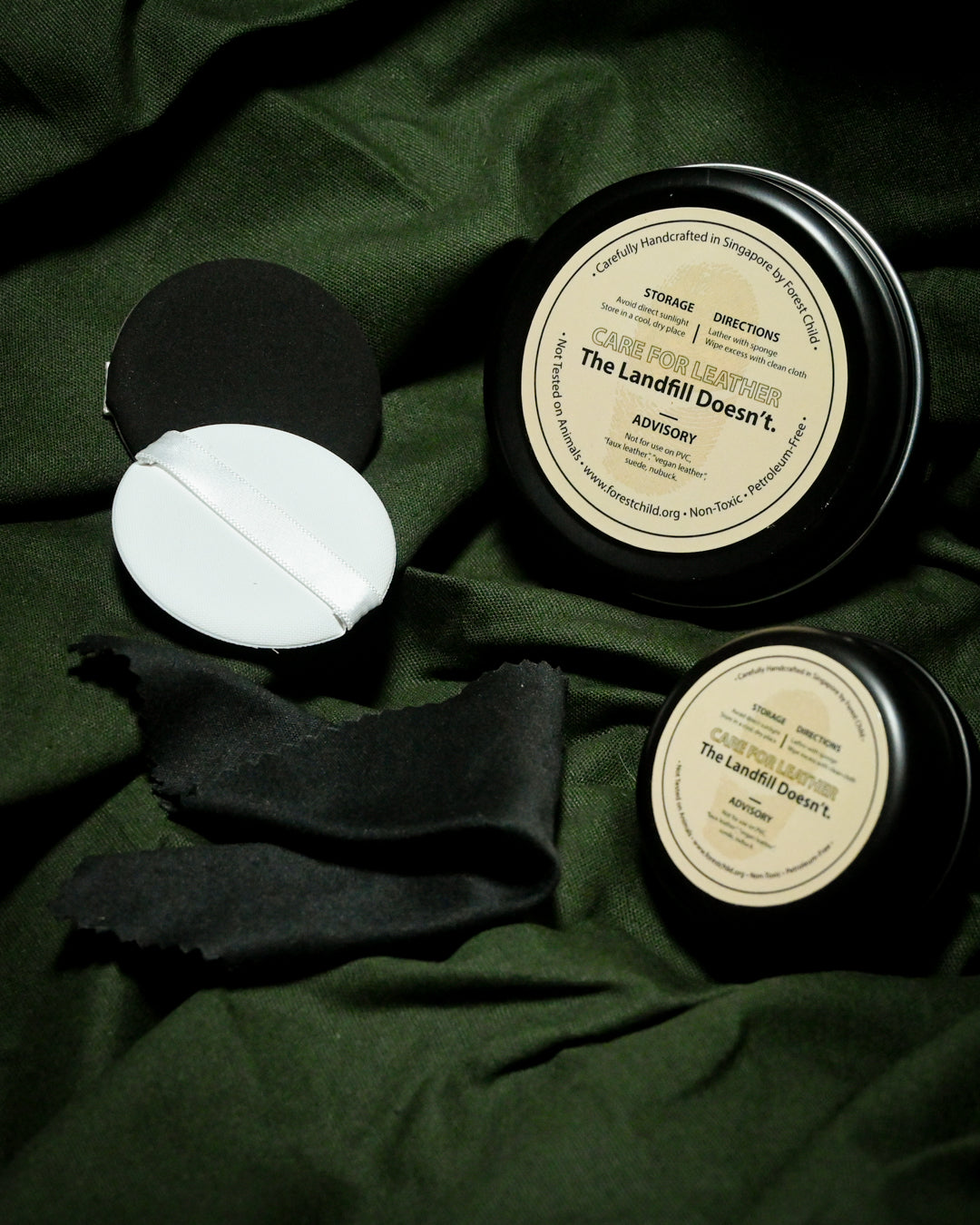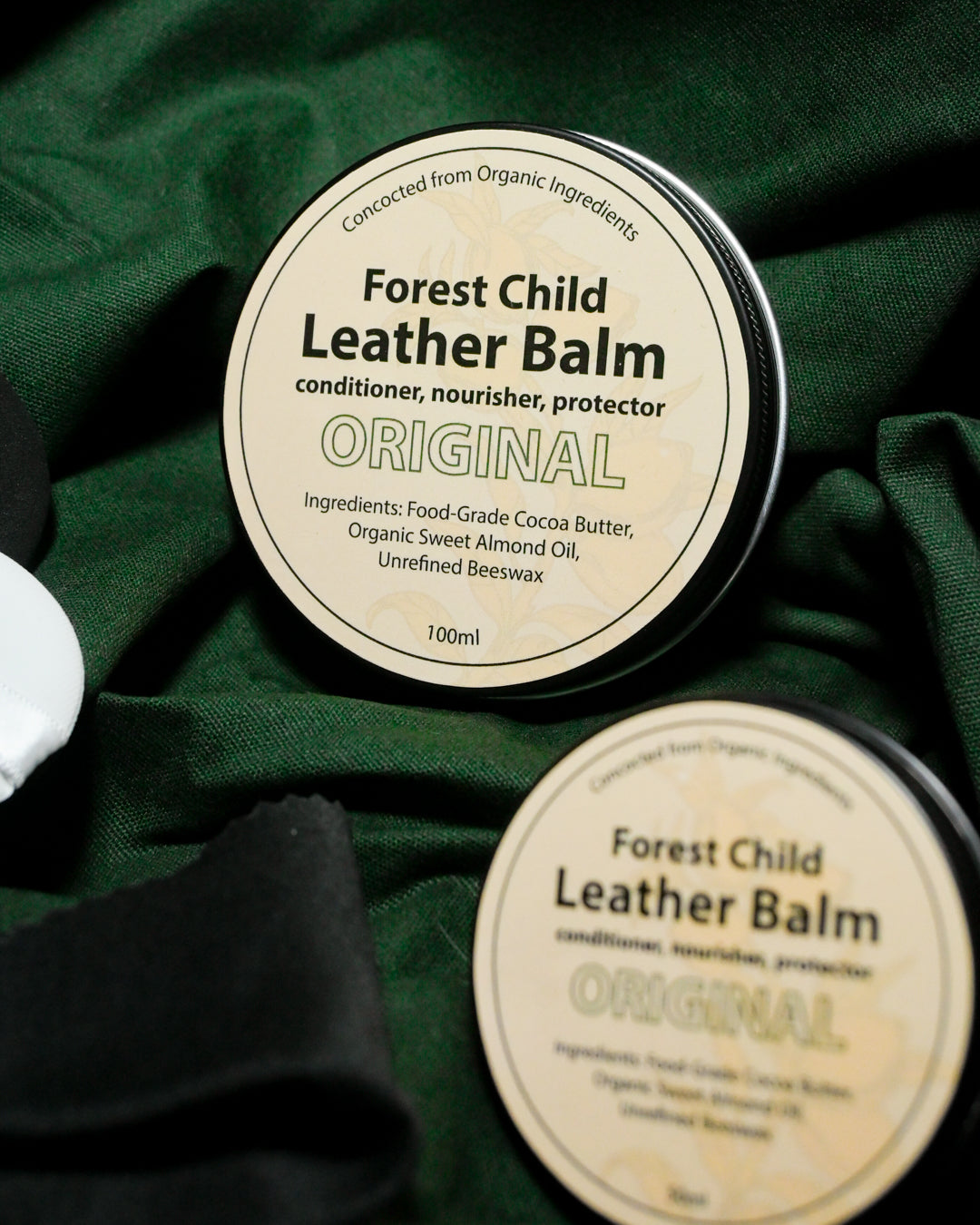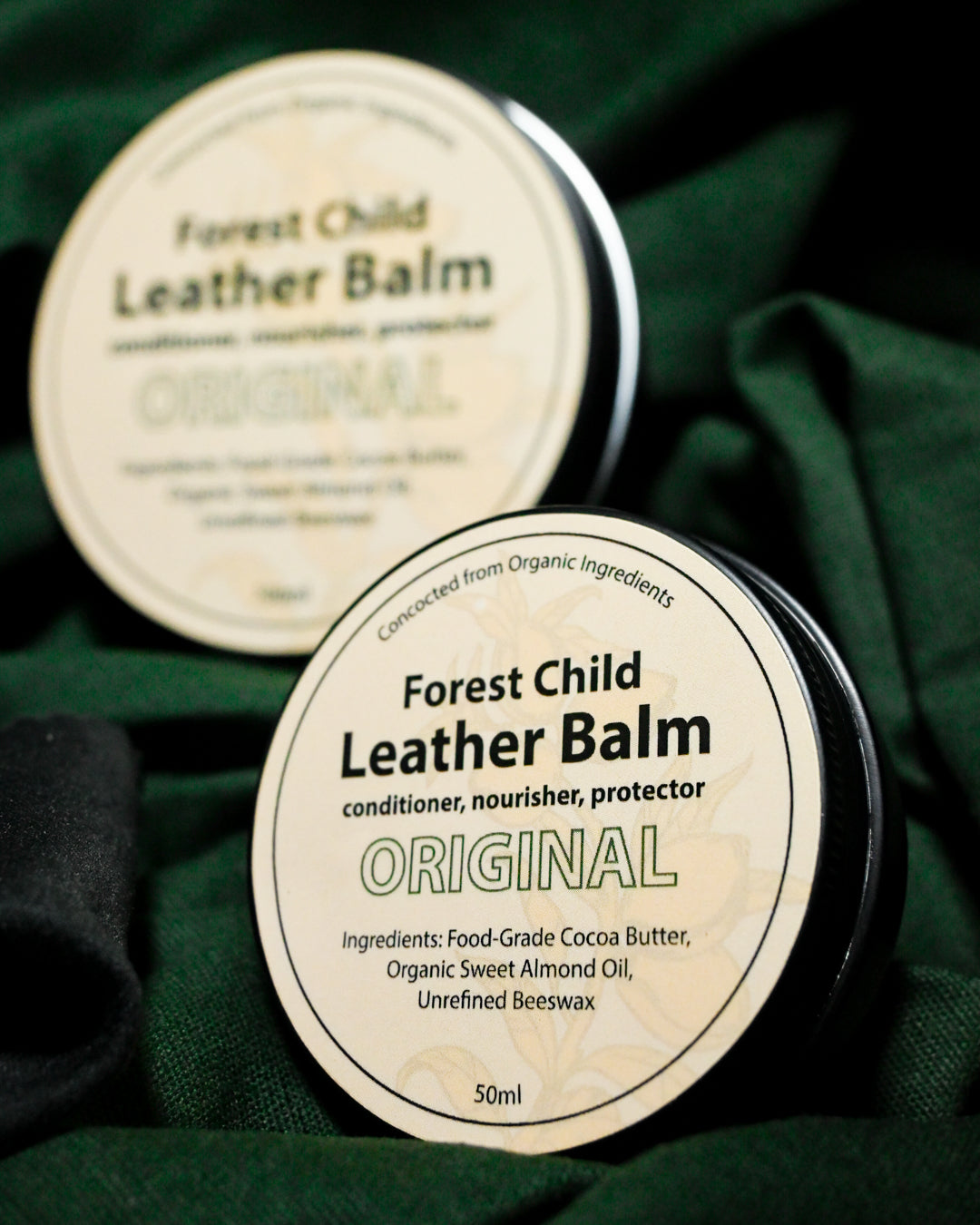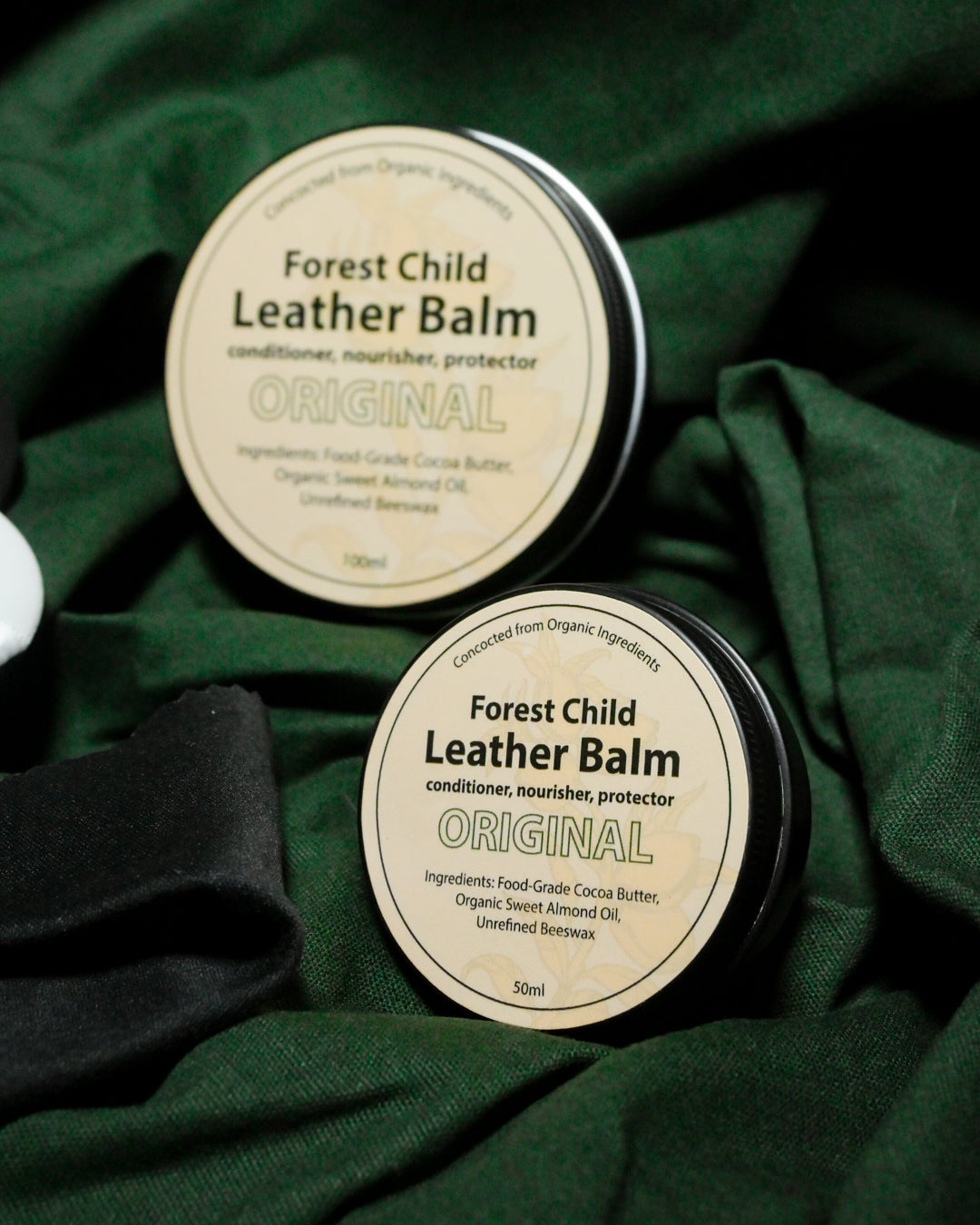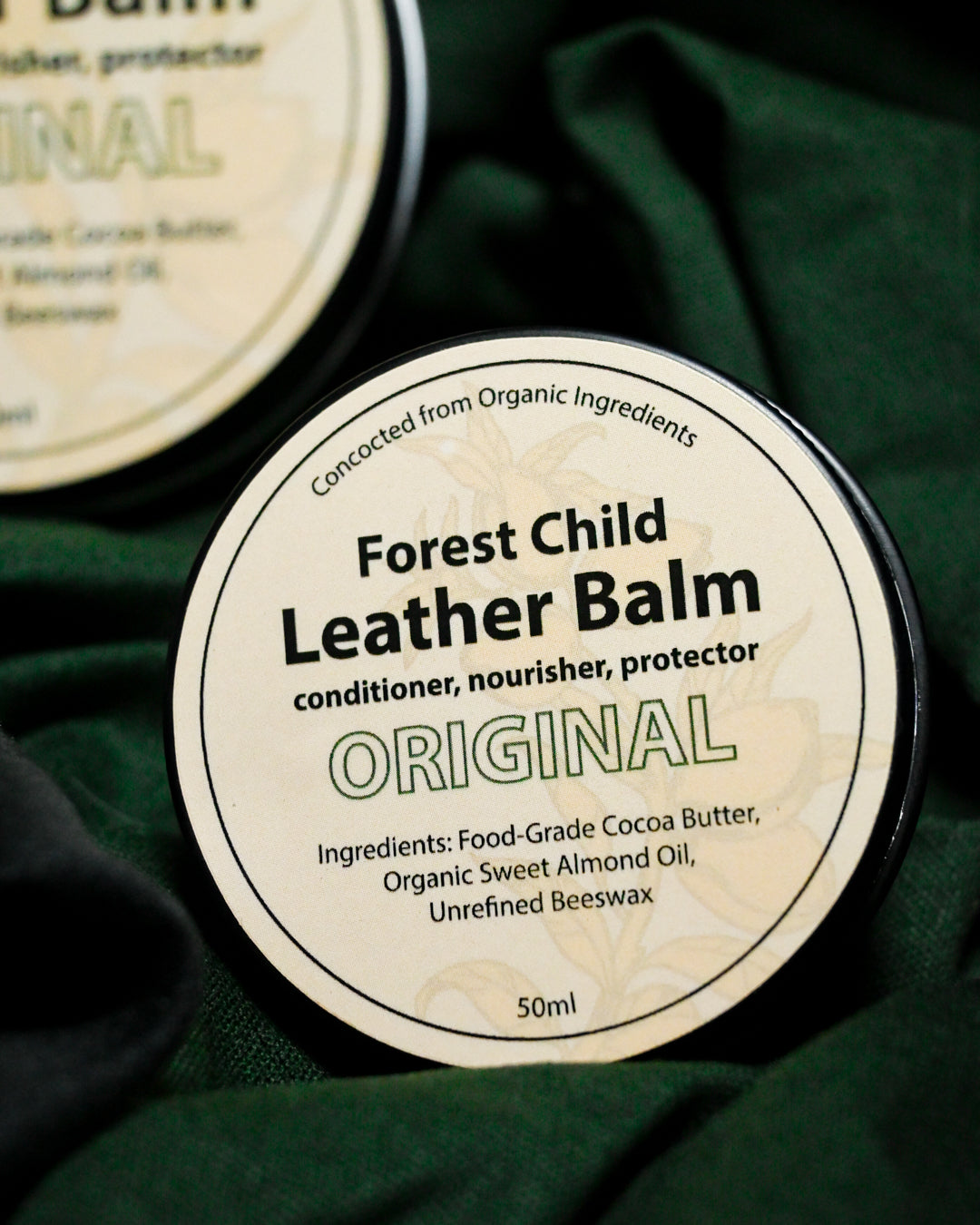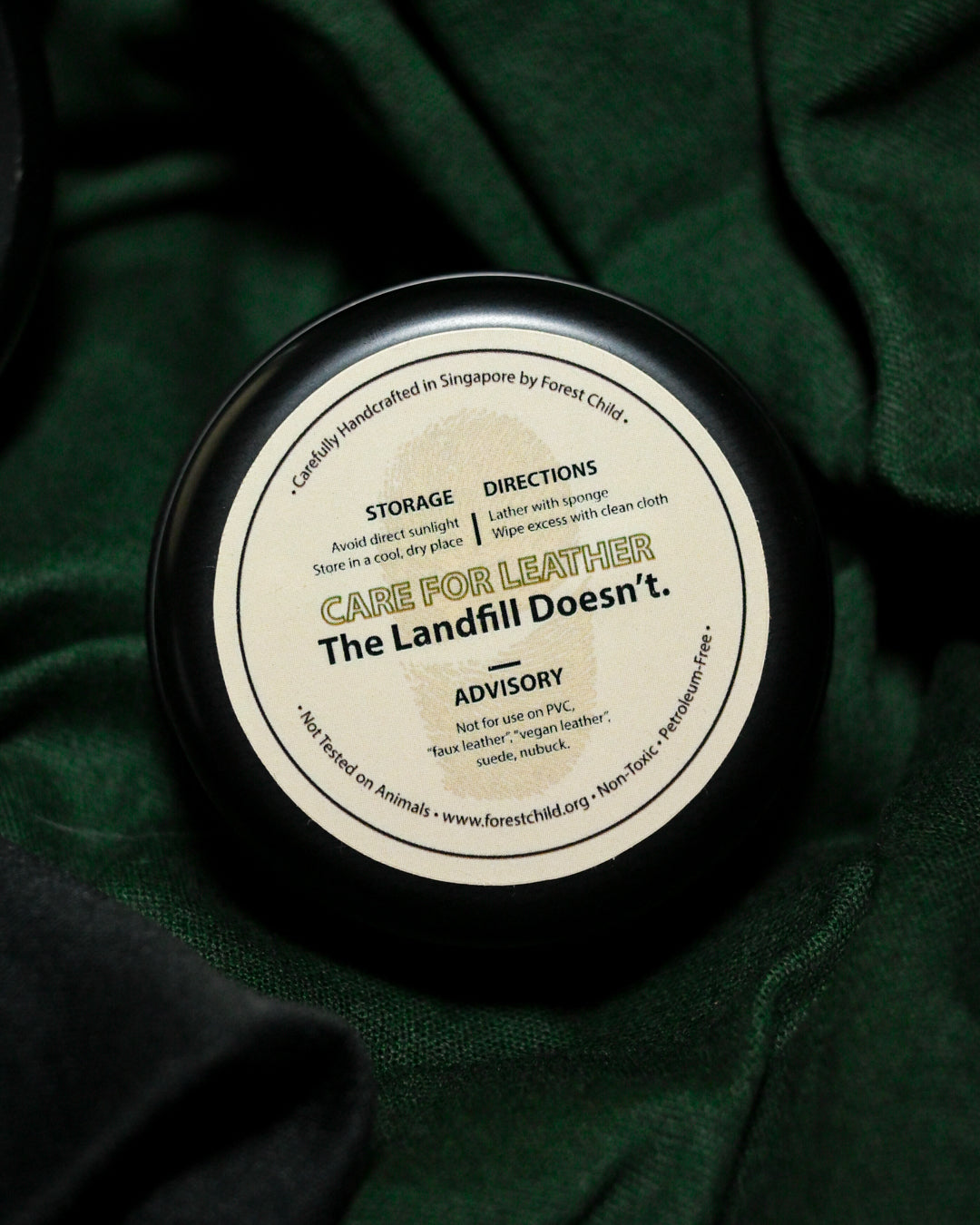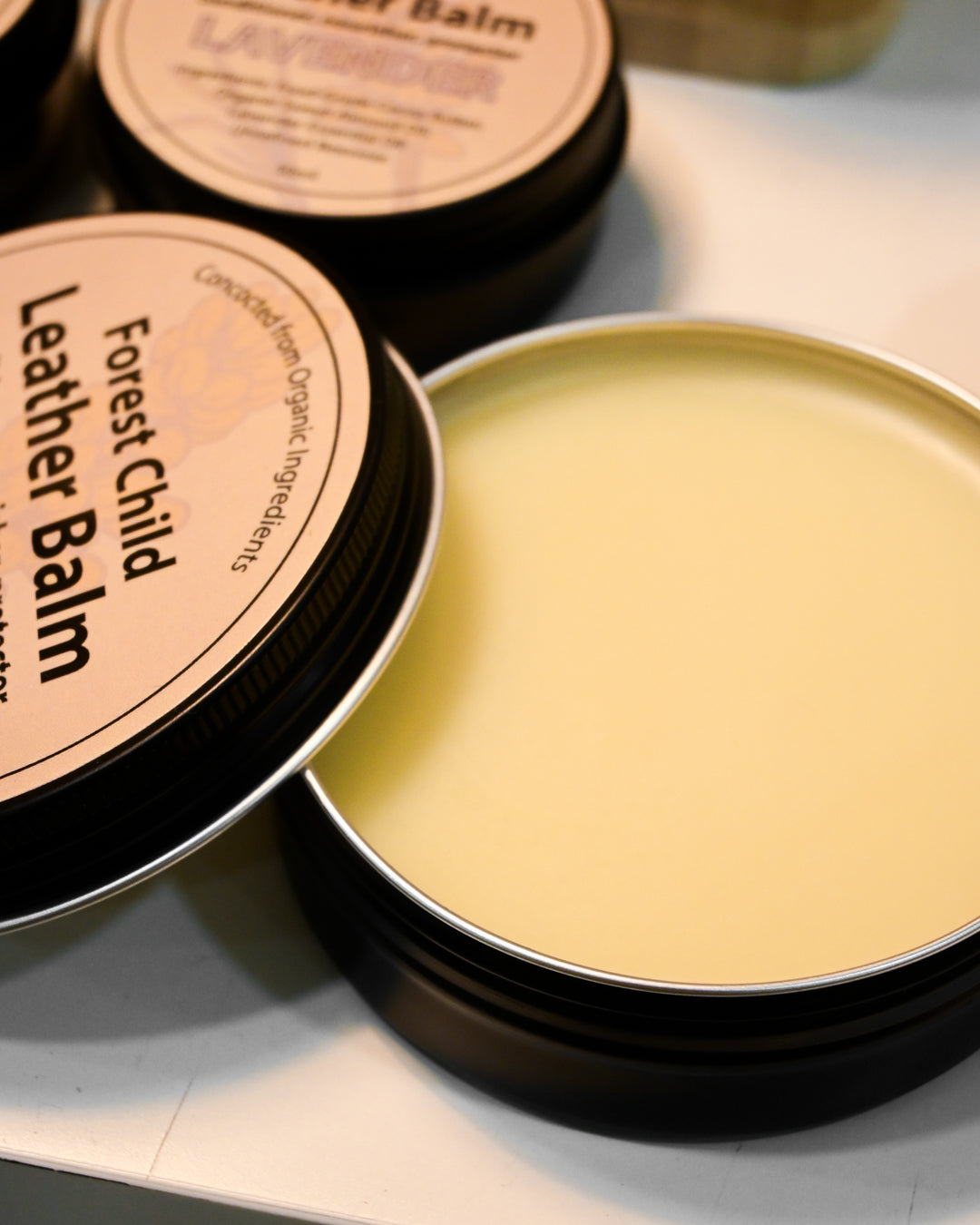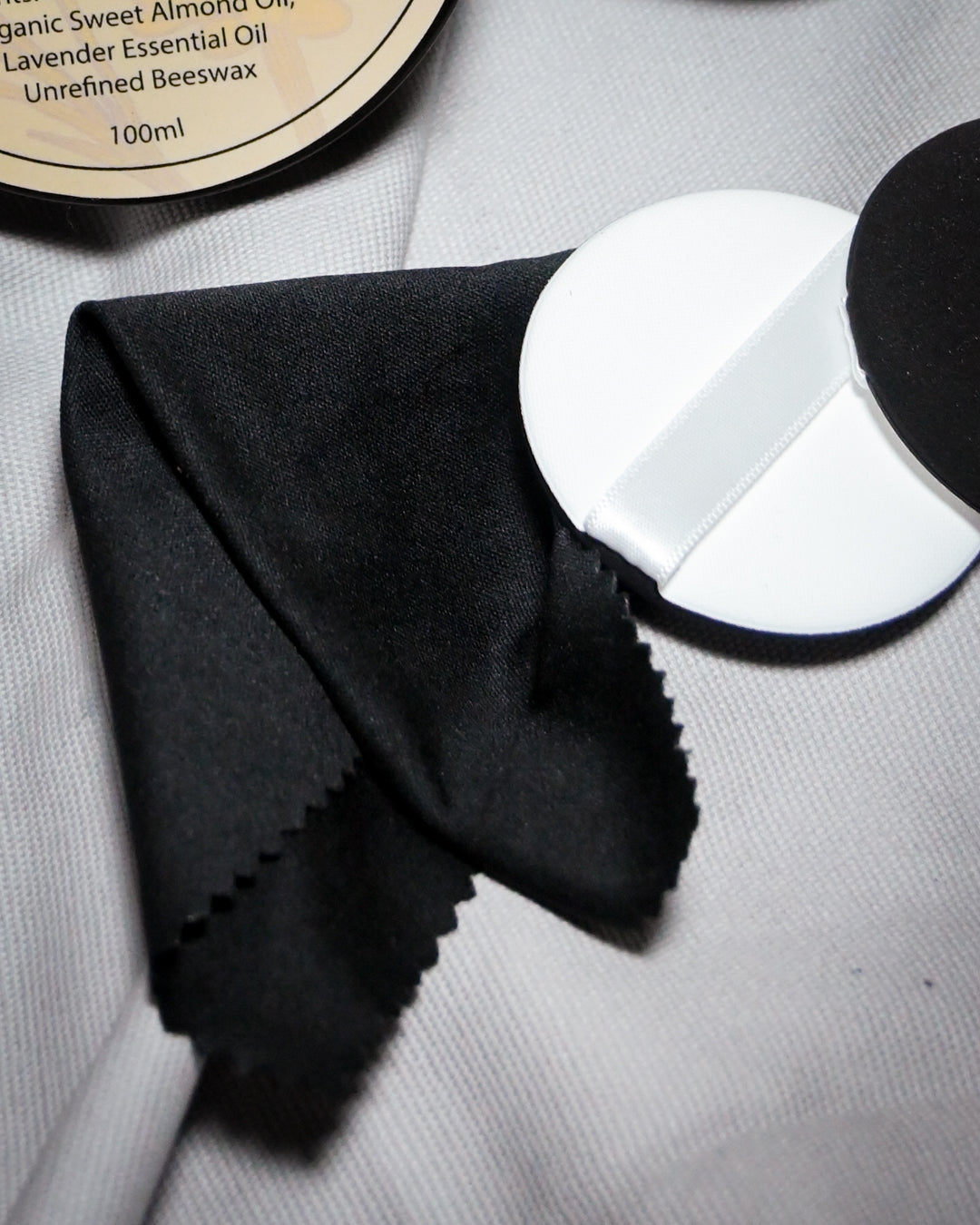 Additional Notes
Craftsmanship Information

We're dedicated to sustainability.

Our goods are made to order, in Singapore.

No two handcrafted goods are the same; every piece is individually carved from a piece of hide and may differ from photographed versions(color may vary due to lighting, etc).

Leather Used

Curated from only the finest.

High-quality, full-grain, vegetable-tanned leather has skin irregularities like healed scars, insect bites, wrinkles, veining, etc. This highlights distinct characteristics that speak for its past lifetime.

Full-grain leather has more fibre strength and durability. As it ages, it develops a patina over time.
We use mainly cow and buffalo hides which are by-products of the meat industry.

You're saving a pile of leather from being burnt on a landfill.

Making a Real Impact

You're part of our ecosystem.

Our vision is to empower every individual to take pride in owning locally-made handcrafted goods.

One day, you'll have the power to say, "I know who made this and where the materials are from."

When you understand the power you have, we've succeeded.